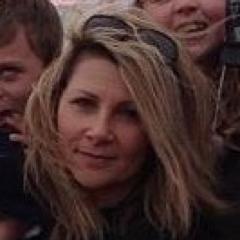 I'm a tech and travel writer located near Vancouver, British Columbia. We live on a 12 acre farm with llamas, alpacas, miniature donkeys, and three pot belly pigs we adopted from the SPCA named Moo, John Hamm, and Kevin Bacon. If I'm not on the road documenting my travels, I'm probably hauling hay.
Over the years I've logged over 22,000 km during my numerous road trips to California down the I5, and I've decided to compile everything I've learned along the way into a travel book.
My current project is called, "The Road Trip to Disneyland"
You can contact me here on Survive Parenthood Magazine.
If you'd like my phone number to discuss a project, shoot me a tweet or email me.
Twitter  – @kidswap
Facebook – Survive Parenthood Magazine
Pinterest – MissShellyW
LinkedIn – Shelly Wutke
Tripadvisor – MissShellyW
New account on instagram – Redwood Creek Farm
Professional Affiliations
Professional Writer's Association of Canada Professional member – My listing on Writers.ca
Shelly Wutke portfolio
June 2010 – present
I'm the Editor for Home & Appliances, Lifestyle for Best Buy Canada.
I have written blog posts, product reviews, product showcases, Reward Zone email marketing blasts, flyer copy, catalog copy, and radio scripts.
My posts and profile on Best Buy's Plug In
May 2013 – present
I've been a tech writer and travel writer for The Vancouver Province online blogs since April 2011.
I wrote an essay for The Globe and Mail that was published in print and online September 16th, 2011
I wrote for LifeSafer for five years.
Other clients I've worked with include: